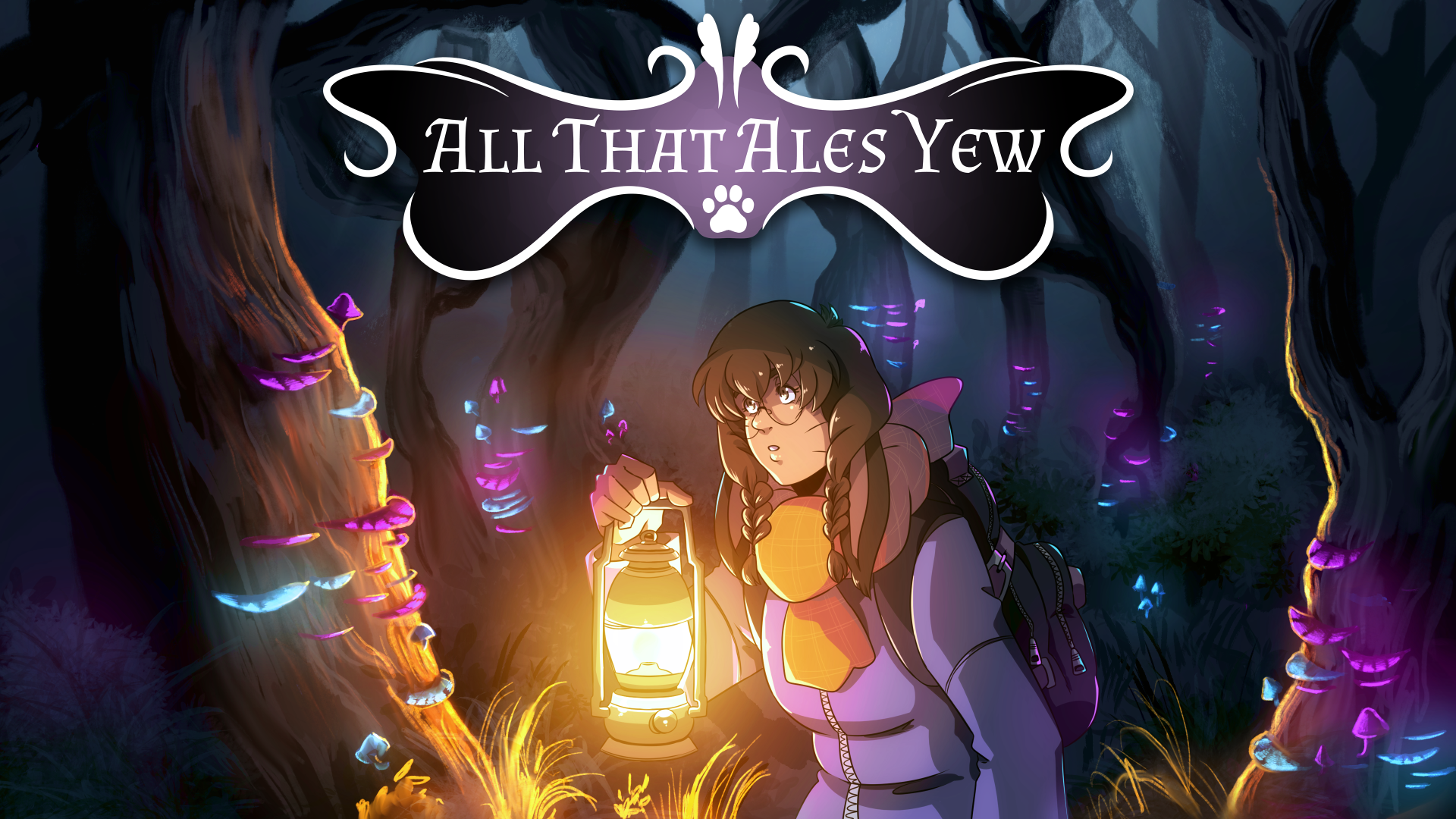 All That Ales Yew
A downloadable game for Windows, macOS, and Linux

Welcome to "All That Ales Yew" respite for those who are "Lost" or "Forgotten"!

Setting out on an adventure to reunite with what was lost, a young rabbit discovers that some things are not so easily found. Hidden to the world by fields and an ominous forest, this small tavern houses deeper and darker secrets than your average French cat café.

Prequel to the upcoming: Aldrich Academy: Reservoir

Created in 1 Month for the 2021 Spooktober Game Jam!


Enter "All that Ales Yew" and meet a diverse cast of voice-acted characters as you accompany Ashley and their "six" cell-shaded companions on an impossible adventure inside this mysterious pocket reality.
With over "15k" words, you will cling to each sentence as Ashley's bonds are forged and tested.
Experience "7" breathtaking backgrounds and their assorted variants that change and grow with the characters throughout the story.



Loss of Loved Ones
Mild Body Horror
Mild Jumpscares
Mentions of Abandonment
Mentions of Child Soldiers

Mentions of Death
Mentions of Therapy

Mentions of Torture

Mentions Unhoused or Houselessness

Mentions of Being Restrained

Ashley
Carli "Cyn" Christenson
Hattori & Ronin
Tarra "Miche" Ward (Incomplete)
Mable
Liz "Three Lizards in a Trenchcoat" Tanner
Mistress
Samantha "Sam" Malzahn (Incomplete)
Sesame
Rowan "Ronin" Thorley
Todd
Dani "Hectic" Walsh

A diverse cast of LGBTQIA+ creators and allies.
Story, Programming, Direction:
April "Izzy" Schmidt
Background & GUI Artist:
Samantha "Sam" Malzahn
Character & GUI Artist:
Heather "Maki" Farnsworth
Music:
Scythuz

Audio Editing:
Liz "Three Lizards in a Trenchcoat" Tanner.
Download
Click download now to get access to the following files:
AllthatAlesYew-pc.zip
260 MB
AllthatAlesYew-mac.zip
225 MB
AllthatAlesYew-linux.tar.bz2
229 MB
Comments
Log in with itch.io to leave a comment.
What a delightful tail~ So many mewjestic characters and such purrfect sights to see uwu
This VN is huge! Every time there was a new location, I thought that surely there can't be more... and then I was proven wrong! The art direction is very cinematic with each location and scene having a distinct atmosphere and the characters are so lively with a lot of movement and expression changes!

I don't know how you managed to do all of this in one month, but I'm very impressed!
Great worldbuilding. I assume it was going to be spoopy but it turned out to be very deep. I can tell a lot of work has been put into this and you guys did an amazing job!
I had a great time playing this! The art is beautiful and carries a great atmosphere, just like the music, and I hope the VA will be completed as well - I especially enjoyed the performances for Poppy and Mable. Admittedly the storyline got away from me at some points, but I think that was at least to some amount deliberate, since it's all about regaining memories and the struggle to make peace with them. Great work! <3

Thank you!
I will be going back and editing the audio lines throughout and adding the missing ones shortly.

I was worried that the story might get away from people at some points because it is inherently a prequel to Aldrich Academy: Reservoir. While the story is contained within itself, many things aren't answered due to time constraints. Once the contest is over, I plan to go through everything, add voice lines, different endings, and finish it properly.

I will admit, time constraints forced me to retool the ending a bit.

Poppy and Mable were excellent! Ronin and Hattori were also incredible, but I sadly didn't have enough time to edit their audio!

Anyways!

I'm excited that you enjoyed the current experience, and I hope you'll also enjoy the finalized story in the future!
Lovely backgrounds and wonderful music! Would have loved to hear Mistress in full voice acting and have the rest of the cast remastered. I hope you'll be able to release a complete fully voiced version in the future!
Thanks for playing!! <3
I know there are plans to polish it up after the contest. ((as the character artist there's one CG I want to kick around a little more for sure =o= ))
A very lovely game! the art and music are wonderful, and there's clearly a lot of love put into this. I adored the characters as well as the setting itself. Overall a very fun play! I am also in love with the Mistress
This game is designed not just with amazing VA, but wonderful music. The play style is perfect for experienced GM's and new GM's alike. I would highly recommend this game to anyone who is looking for something to bring a bit of flare to their spooky season games, or even just their normal game for a change of pace. 10/10 recommend